My ordinary run of the mill set of coat hooks by my front door decided to fall down for my poor mother while I was away on vaca :(
I quickly reassured her that they were halfway falling out anyway, they were in the house when we moved in and had not been hung in the studs.
Needless to say, I'm sick, sick, sick of coats ending up on the floor!
I am also sick of the extra table leaf that boy #2 decided to set on the steps going into the garage, I trip on it every time I go out there!~ I suppose I could just move it :)
No, on second thought, I tripped over it one too many times, so now it's being sentenced to a lifetime of holding coats.
(Maybe I should be making boy #2 hold the coats since he's the one that left it there:)
Anywaay,
The table leaf started out black and belonged to a table that I had painted a large flower on. The flower would have looked silly spread in half with the leaf in the table so the leaf has just been hanging around.
So I started by brushing 3 light coats of aqua on the leaf, leaving just a little black showing through.
Then, I printed some words on the computer and traced them onto freezer paper and cut them out.
The freezer paper can be VERY lightly ironed on to the board to be used as a stencil. (I say very lightly because too much heat could ruin the paint.)
I also taped a piece of twine about 6 inches down the board on each side as a straight edge to make sure the words were lined up straight.
I lightly brushed a creamy tan over the letters and let it dry.
Next you move the stencil up and over a little and then brush some black on the stencil.
This will create a shadow effect.
I also did the same shadow effect in a line all the way around about 1 1/2 inches in from the edge.
No coat hooks to be found around here today, but guess what I did find?
Yep! some extra shower curtain rings.
Enter: the fabulous and wonderful Gorilla Glue that sticks to anything and WILL. NOT. come. off!
I suppose you could get a drill bit that goes through metal to screw on my backwards shower curtain rings but I'm lazy!
I'm just gonna put a spot of gorilla glue on each cuz I KNOW it will hold.
I am then gonna add some buttons, that I covered in burlap, to the round section of the hooks. ( A little hot glue works for the buttons)
And I am done. Couldn't be happier with how it turned out!
Just one small problem here,
How do I convince the hubby to hang it?
I know I'm gonna hear, can't tonite, forgot my tools at the shop.
So, I'll just dream that it is up on the wall until one day I get so bugged that I start hanging it myself.
I'll make sure hubs will come along so he can say his usual, give it here. I'll do it, you aren't getting it in the studs! (cuz that's the way we work:)
~And of course I will act like I was doing fine and pretend that I was gonna do it by myself all along ;)
~Shhh! We are NOT going to tell hubs that I used Gorilla Glue for the hooks, he would go through the roof!
Even though I could probably hang all my weight on them and they still would not fall off- he's a do it right or don't do it at all kinda guy :)
Marketplace Monday at Finding Fabulous
Creative Juices at Momnivore's Dilemma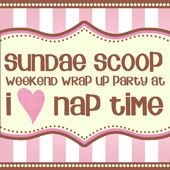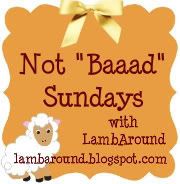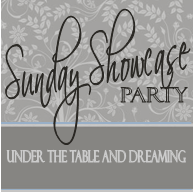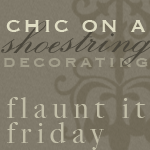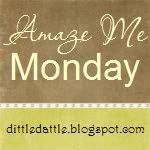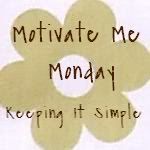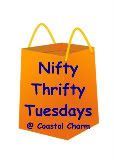 ""/>
"/>